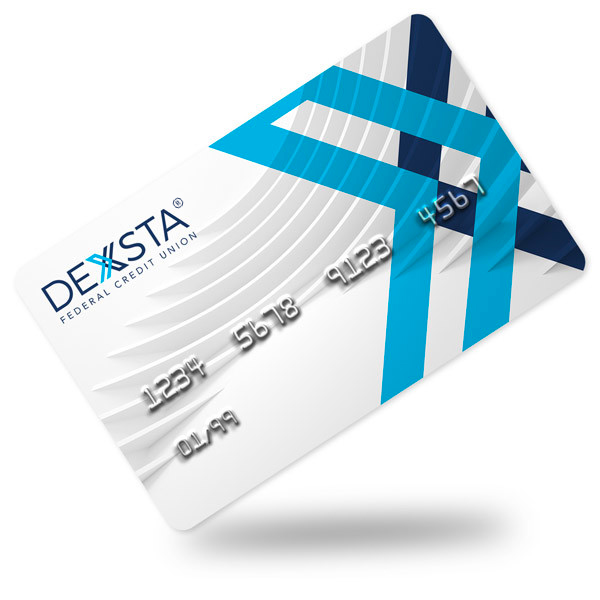 DEXSTA VISA Platinum
Everyday card

Low Rate

Purchase Security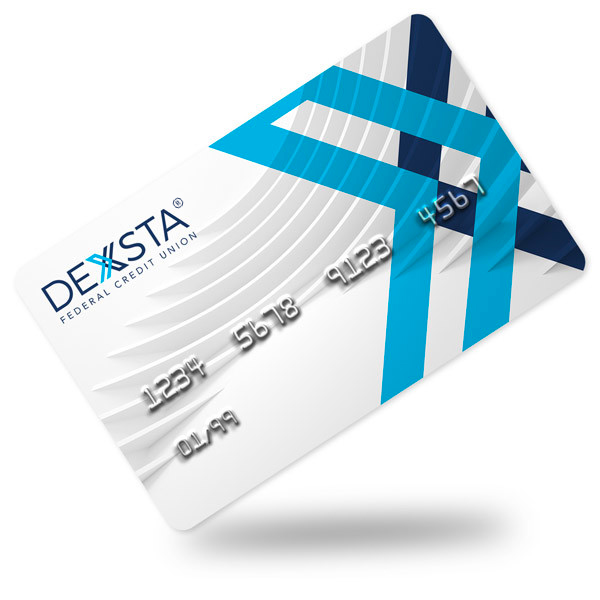 DEXSTA VISA Platinum Rewards
Points to Cash

Travel Rewards

Merchandise Rewards
Why use credit cards from big credit card banks with high interest and countless fees? DEXSTA Federal Credit Union offers VISA credit cards with low competitive rates. And our credit cards have no junk fees associated with them.
 2.99% introductory rate (All purchases for 12 months, All balance transfers for 18 months.)
No balance transfer fee
No over limit fee
No annual fee
No cash advance fee
Traveling outside the U.S.?
If you will be traveling, please contact DEXSTA with dates and places at (302) 571-0522 or (800) 937-4735. We will place a memo on your account to help prevent interruption of your card service if our network suspects possible fraud. Please be sure to ask about our Country Blocks as you may not be able to use your card in some regions.
Visa Cards Customer Service Number: 866-820-3815
Report a Lost/Stolen Visa Card: 800-449-7728
Visit www.federalreserve.gov/creditcard for a free guide maintained by the Federal Reserve Board which provides interactive tools and features for choosing and using credit cards. Also find out what you need to know regarding the New Credit Card Rules.
For more information, please see our Rates and Fees  and  Terms and Conditions.
Frequently Asked Questions about your DEXSTA International Visa Prepaid Card